The Holy Cross Of Davao College (SEC-Registered) is a Filipino, Catholic, Archdiocesan and Educational Non-Profit, Non-stock Educational Corporation. It is presently supervised by the Roman Catholic Bishop of Davao (as a corporate sole) The school is governed by board of trustees whose members do not receive any compensation.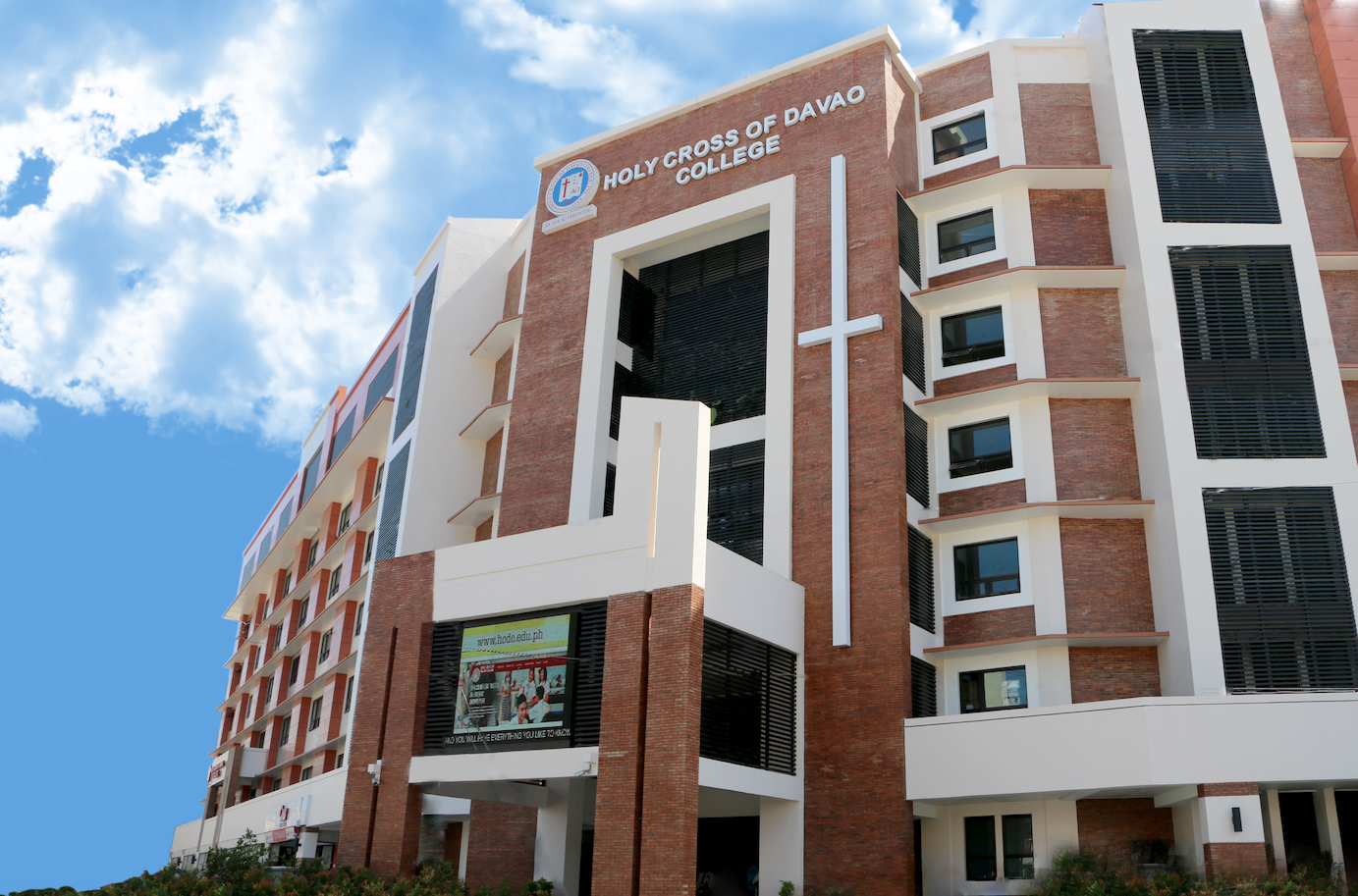 HCDC Vision Mission Statement
The Holy Cross of Davao College (HCDC) is a community of Christ- centered evangelizers educated in the faith and animated by the passion for truth, justice, peace and service.
As members of this Filipino archdiocesan educational institution, we commit ourselves:
to promote quality Catholic education to all, especially the less fortunate, and
to create through dialogue a Christian environment for the integral formation of persons who will be effective agents of social transformation.
//As approved by the Board of Trustees during its 14 June 2012 Regular Meeting
Main Campus
Address: Sta. Ana Avenue,
corner C. De Guzman Street,
Barangay 14-B, Davao City,
Philippines

Telephone:
(082) 221-3008
(082) 221-9071 to 79 local 126

Email:
president@hcdc.edu.ph
College Registrar
Telephone:
(082) 221-3008
(082) 221-9073 or local 116

E-mail:
colreg@hcdc.edu.ph
High School Campus
SOS Drive, Bajada, Davao City

Telephone:
(082) 221-5362
(082) 221-7380
(082) 221-7380 local 208

E-mail:
high_school@hcdc.edu.ph
SOS Drive, Bajada, Davao City

Telephone:
(082) 225-3556
(082) 227-6980
(082) 227-6989 local 216

E-mail:
grade_school@hcdc.edu.ph